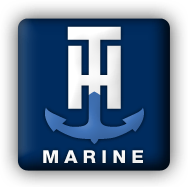 G-Force ELIMINATOR™
C$72.99


Available in:
BLACK
BLUE
RED
CLEAR

The ELIMINATOR™ Prop Nut is built to make your trolling motor perform better, longer, and quieter.
Designed to lessen prop noise and vibration, The ELIMINATOR™ Prop Nut stabilizes the prop by providing a larger contact point. In addition, it acts as a heat sink and has built-in cooling ports that reduce the operating temperature for longer battery and trolling motor life.

Made to fit most Minn Kota and Motorguide trolling motors. Comes in an assortment of colors to provide a sleek, matching aesthetic.

Make sure that you're getting the most out of your trolling motor with the the ELIMINATOR™ Prop Nut.

Please Note:



- Will not work with Kipawa and Hydrilla Hacker Props.
- Minn Kota nut available in two sizes - one for 80lb thrust and above, one for below 80lb thrust.
- GFEL-MK- models fit Minn Kota 74, 80,101 and 112 models.
- GFEL-MKS- models fit Minn Kota 30 thru 70


Key Eliminator Benefits:



- Machined from 6061 Billet Aluminum
- O-ring dampens noise/vibration and secures nut
- Wider contact area for a more stable prop
- Cooling ports aid in heat dissipation
- Anodized protected
- No tools needed
- Available in popular colors
- Visually appealing
- Designed and made in the U.S.A.
- Patent pending



Actual finishes may vary due to anodizing process.

Read Wired2Fish.com Review HERE!

Videos of Bass Fishing pros discussing the ELIMINATOR:
John Crews - ELIMINATOR
Mike Iaconelli discussing - ELIMINATOR

HEAR the difference - underwater recording:
(video courtesy of HydroWave - Gene Eisenmann).